Philosophy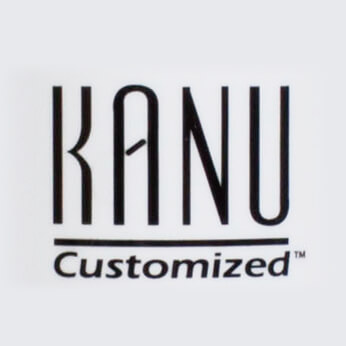 Our Focus is You!
At Kanu, our philosophy is simple; develop long-term client relationships by designing superior products and delivering outstanding customer service.
Superior Product Lines
We are very particular about the products we sell at Kanu. Before any beauty line is added to our list of available brands, we rigorously test it to determine if it meets our strict standards.
SUDERMA
All Suderma products leverage a powerful herbal mixture called Suderma Herbal Complex XII, which consists of wolfberry and ginseng, as well as extracts of Aloe Vera, Chamomile, and other natural ingredients. The products contain no artificial coloring or animal by-products. Formulated by one of the industry's leading cosmetic scientists, every product comes with a 100% satisfaction guarantee.
NATURAL MOTHER
This unique product line is designed specifically for expecting mothers. The all-natural skincare formulas work to promote the skin's natural regenerative processes and minimize the negative effects from surgery and the environment while helping to soothe and moisturize. Natural Mother products do not contain alcohol or animal by-products, and come with our 100% satisfaction guarantee.
ACTIVE SOLE
Perfect for recreational or professional runners, Active Sole products provide protection and relief for those always on the go. Both the foot soak and foot powder are made from all natural ingredients and are specifically formulated to help increase circulation, reduce swelling and moisture, soften skin, and revitalize tired, aching feet. Each product comes with our 100% unconditional guarantee.
SOMETHING WICKED
Protect new and existing tattoos with our Something Wicked products. Made from natural ingredients, these products are 100% guaranteed to keep wearable artwork looking great from start to finish. All products are petroleum-free, alcohol-free, paraben-free, gluten-free and cruelty-free.
KANU SIGNATURE LINES
In addition to these beauty products, we also offer Kanu Customized hair care solutions and Kanu Enlighten products for chemically treated hair. Both of our signature lines are made with an exclusive blend of botanical extracts and contain no animal by products. Each includes our 100% satisfaction guarantee.
Outstanding Customer Service
Happiness guaranteed. It's a simple mantra we live by and we wouldn't have it any other way. We are sincerely grateful for every one of our clients, and we promise to always give you the time and attention you deserve. Please don't hesitate to contact us for any reason; whether it's an order error, general feedback or you simply have a question about one of our products. We love hearing from you! That is why we've made it easy for you to contact us. So, drop us an email, send a letter, or give us a call – we promise to respond quickly and to make you happy.